Disruption Forum – London Fintech Edition
23rd October 2018 @ 6:00 pm

-

9:00 pm
Disruption Forum is back!
This time we'd like to invite you to London for a discussion about how to build fintech products that people would use daily. Our special guests will join the panel to discuss the techniques of scaling fintech products and development and design best practices, and share the lessons learnt by traditional banks and fintech alike.
Our idea behind Disruption Forum London Fintech is to engage experts who actively shape the fintech landscape in a constructive discussion about the creation and growth of fintech products. Top-level managers from banks, people from fintech startups, industry influencers, and UX designers will join the debate to find the answers to the most nagging questions:
How to scale a fintech product?
What teams do we need to build and effectively manage a fintech product?
What can fintech learn from banks?
What can banks learn from fintech?
Disruption Forum London Fintech takes place in London on 23rd October 2018 at 6 PM in Level39.
Our speakers represent some of the brightest minds of the fintech Industry.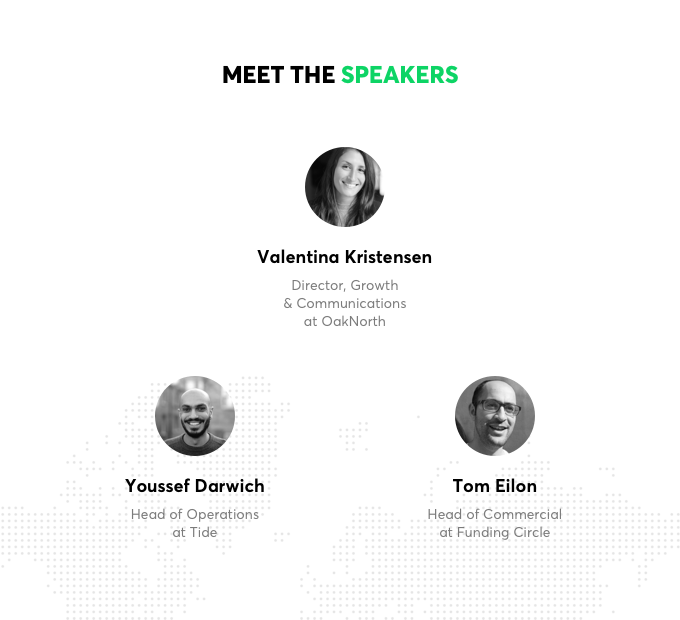 Our speakers:
Valentina Kristensen, Director, Growth & Communications | OakNorth
Youssef Darwich, Head of Operations | Tide
Tom Eilon, Head of Commercial | Funding Circle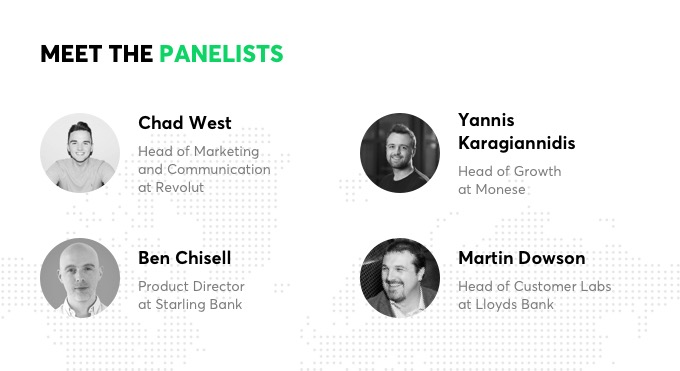 Our panelists:
Chad West, Chief Marketing Officer | Revolut
Yannis Karagiannidis, Head of Growth | Monese
Ben Chisell, Product Director | Starling Bank
Martin Dowson, Head of Customer Labs | Lloyds Bank
Disruption Forum is a unique event during which we hope to get to know, dazzle, and inspire you. We want to keep it cosy, so the number of admissions is limited.